Architecture
The concept of Haven Kakumäe residences is based on the principle of unity with nature and the surrounding landscape. Along with the calm façade merging with the natural environment, the catchy entrances located in the courtyard, are the part of the architect's concept of the building. Panoramic windows with blinds and spacious terraces create a romantic and cozy atmosphere.
Unity with Nature
Unity with the nature is one of the principles that sustains the architectural concept of the complex. The three houses with the cozy and car free courtyard are integrated into the existing neighborhood of low-rise family cottages and will be in peaceful harmony with the natural coastal landscapes This creates a peaceful private atmosphere for future residents.
Car-free courtyard
Urban villas
Natural finishing materials
Terraces
Panoramic windows
Entrances decorated with onyx stone
Apartments configuration
In the residential complex you can find apartments of various types and layouts and all apartments are custom-designed.
Total – 55 apartments
Two room – 10 units from 59,3 to 72 m2
Three room – 23 units from 80 to 115,6 m2
Four room – 15 units from 95,1 to 150,2 m2
Five room – 3 units from 129,8 to 148,5 m2
Urban villa – 4 units from 172,2 to 190,6 m2
Apartments on the 1 and 3 floor have terraces. The terraces are ranged from 8 m2 up to 32 m2.
Apartments on the 2 floor have French balconies.
Panoramic windows and spacious terraces make apartments lighter and airy; and allow you to enjoy the scenery and romantic sunsets in the harbor.
One of the features of the complex is 4 urban villas.
Urban-villas are large five room and three floor apartments with the private accessible roof that can be used by tenants. The terrace area starts from 56 up to 115 m2.
Separate entrance from the street and a private entrance to underground garage are provided. The villas have spacious bedrooms, large living room, 4 bathrooms, sauna and a fireplace.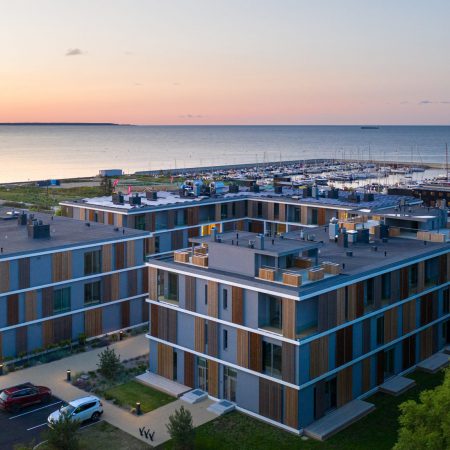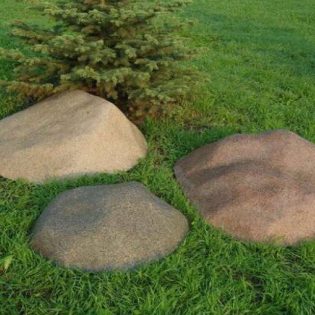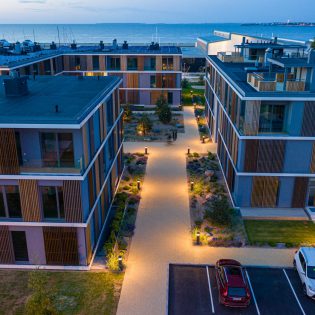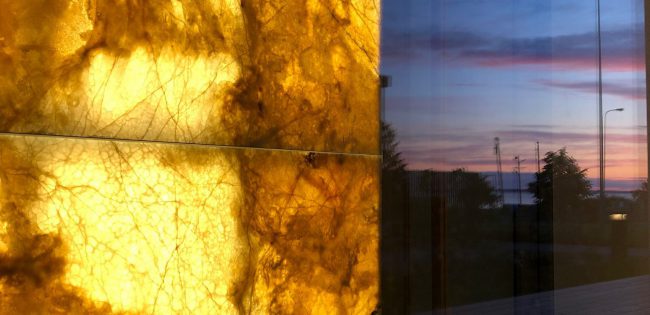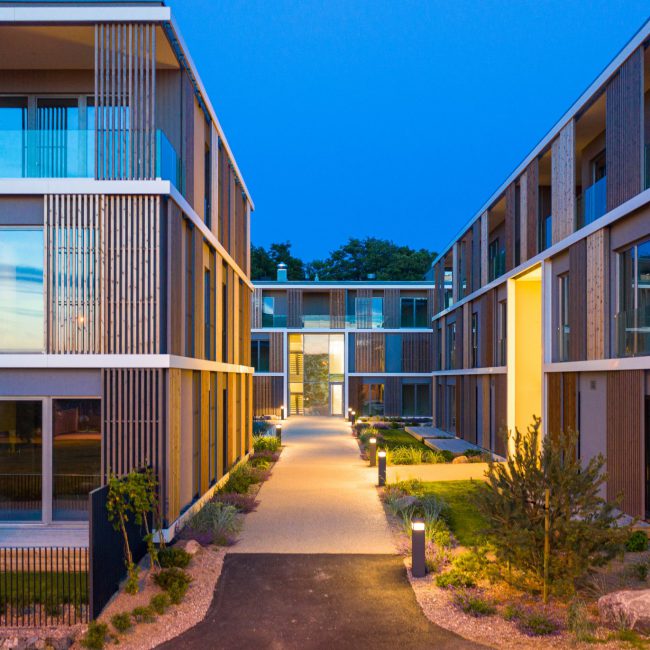 Natural finishing materials
In support of the unity with nature idea, we are going to use natural materials for the building construction.
Stones and wood used in the facades will ensure the durability and attractiveness of the exteriors. In addition, 3 different solid wood species will be used in facade finishing.
Entrances will be decorated with the onyx stone and illuminated at night. The oak parquet floors will be installed in each apartment. Bathroom walls and floors will be covered with ceramic plates.
Terraces and window shutters will be made of various types of solid wood.