Interior
Special emphasis was placed by the designer team on the interior design and apartment plans. In their attempts to make the apartments airy, spacious and lightsome, the designers implemented some exclusive ideas that favorably distinguish Haven Kakumäe's residences on local market. The interiors were meticulously designed to allow future residents to enjoy each and every moment they spend at their homes.
Apartments interior
The following unique design features should be mentioned:
1. Fully-equipped kitchens with furnishings from Italy. The furniture is manufactured on a factory with more than 30 years of experience. Kitchens with built-in appliances will be waiting for the owners.
2. Spacious bedrooms and playrooms. Panoramic from floor-to-ceiling windows will add light to rooms.
3. Built-in closets. You won't need a huge wardrobe in your bedroom any longer as all the clothes can be accurately stored in the closets. In many apartments closets are located between the bedroom and bathroom. Tenants will like this convenient solution.
4. Luxury bathrooms. Saunas are equipped with heaters and remote control units. Shower floors with teak wood trays. Premium-quality ceramic tiles and high-class plumbing fixtures and furniture.
5. Fireplaces are available upon order in apartments on 3 floors and in urban-villas. Allow yourself a romantic and warm evening.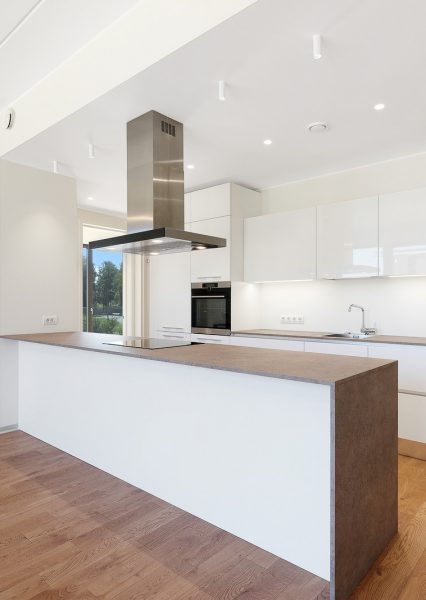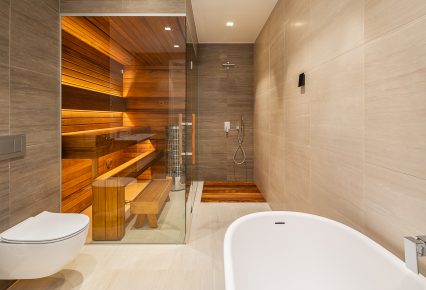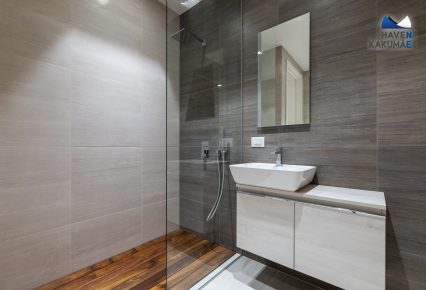 Kitchen
When buying the apartment you will get a ready-made kitchen directly from Italy with built-in appliances from one of the top brand.
Elegant, functional and durable kitchen from the famous supplier GD Arredamenti, Treviso, Italy, will be a great bonus to the interior of your new apartment.
The factory started to manufacture furniture in 1969 and today is recognized as one of the European market leaders.
Equipment:
– Kitchen cabinets with furnishings;
– Built-in compartments for a cutlery and a trash can;
– Sink  Franke Planar PPX with a mixer Ponsi BT MAR;
– Built-in lights;
– Cooker hood made from aluminum, white lacquered
– Built-in appliances: refrigerator with a freezer,  oven, induction hob,  dishwasher.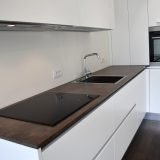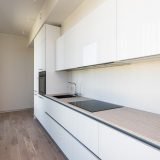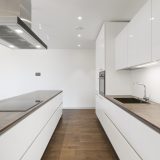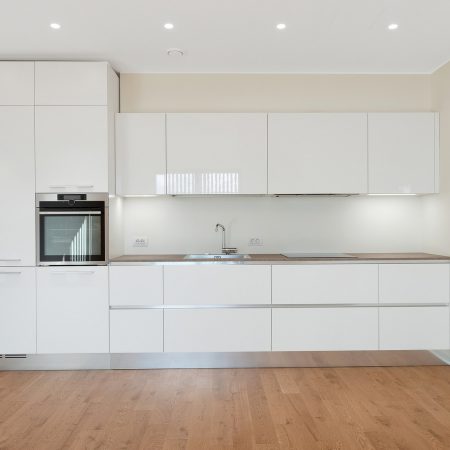 Entrance halls
Lobbies are one of the exclusive features of the residential complex. Entrances to the courtyard have big and beautiful portals. Rich interior of the lobbies will generate positive feelings when tenants return home.
Each of the urban villas has a private entrance from the street and from the underground parking.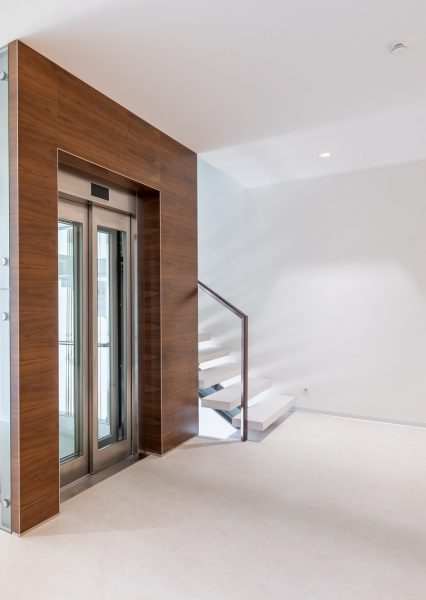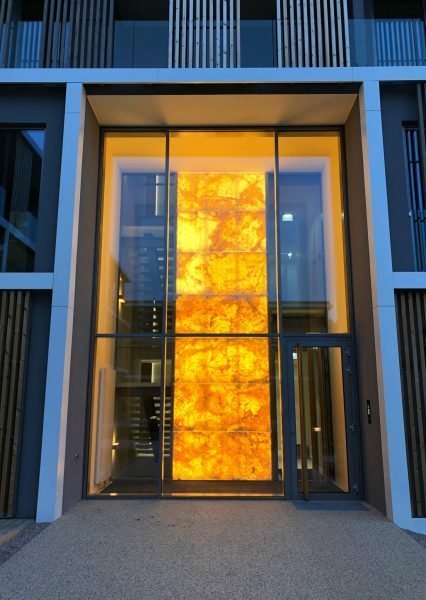 Virtual tour
All images are for illustrative purposes only.